Aloe Vera Face & Body Moisturizer Gel
Description
Aloe Vera Face & Body Moisturizer Gel is formulated with the natural goodness of Aloe Vera which moisturizes, cools and soothes skin to make it feel fresh soft and supple.
Aloe Vera Face & Body Moisturizing gel helps keep your skin hydrated for all day long.

Aloe Vera Face & Body Moisturizing gel is a natural way to keep you face and body young and fresh.

For a moisturizer that doesn't leave a greasy film on your face, look no further than Aloe Vera. It softens the skin without clogging pores.

Aloe Vera gel can also be used as an aftershave treatment as it will both hydrate the skin and help heal razor burn and small nicks.
Key Ingredient: Aloe Vera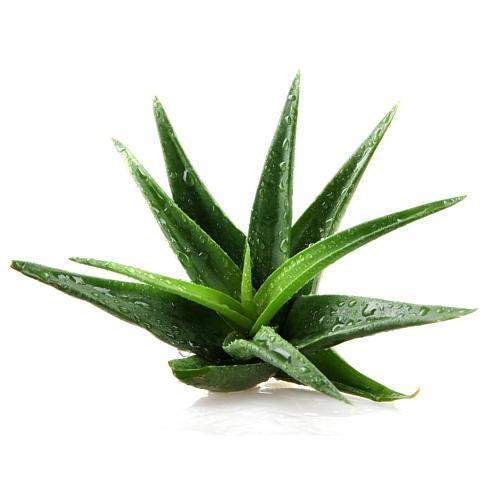 ---
Pack Size: 300ml
---
Because Aloe Vera gel is mostly water, it helps to hydrate the skin without that post-application greasy feeling. It helps lock moisture into the skin, while also acting as a glue that makes the top layer of skin cells stick together, ultimately smoothing and softening your skin.
Besides having serious antibacterial skills, Aloe Vera gel contains salicylic acid, which is an exfoliant that helps to unclog pores, making it especially helpful if you deal with pimples and blackheads. Bonus: It also acts as an anti-inflammatory on the oil glands that cause acne.
Aloe stimulates fibroblast activity which creates an uptick in collagen production and elastin fibers that make the skin less wrinkled and more elastic.
Prevent (and maybe even fade) dark spots
Aloe Vera gel prevents tyrosinase, the enzyme responsible for skin discoloration, from doing its thing, essentially suppressing UV-induced hyperpigmentation and the skin-damaging effects of sunburns. This mechanism may also help in the prevention of dark spots, while the various antioxidants it contains (such as glutathione peroxide) may fade sun damage that's already formed.
Inflammation underlies many skin conditions (like; psoriasis, eczema, and lichen planus). Aloe Vera gel contains compounds, such as acemannan, that suppress inflammation by showing the enzymes that trigger it who's boss. (Make sure to do a patch test before putting it on inflamed skin, as Aloe Vera can cause allergic contact dermatitis in some people.)
The salicylic acid Aloe Vera contains acts as an exfoliator, helping to gently slough off dead skin cells. It also contains lignin, a substance which can enhance the penetrative effect of other ingredients into the skin.
Aloe Vera gel contains compounds called polysaccharides that encourage skin repair and new skin cells to grow. The gel also contains a pain reliever called carboxypeptidase, which may be why Aloe Vera is so soothing.
Aloe Vera is an antiseptic, containing six agents known to help inhibit fungi, bacteria, and viruses, including salicylic acid, phenols, and sulfur, it may help speed up the healing process too, by creating antibodies the immune system can use to fight the cold sore virus.
---
Изключително съм доволна от вашите продукти. Благодаря Ви
Related products
PRICE FOR DELIVERY
---
The delivery price is calculated automatically according to the current Speedy tariff.

Free Delivery for Orders Over 60 BGN
---
The products ordered by you are paid by cash on delivery.

Online orders are accepted every day. They are executed during working days from 9:00 am to 4:00 pm from Monday to Friday.

The delivery of the ordered goods is made by Speedy's courier services at a user-specified address and at his expense, unless it is free of charge.

Deliveries are made only on the territory of Republic of Bulgaria. The delivery price for Bulgaria is listed in the table below and depends on whether you want a delivery to your door or you will get your own shipment from an office of Speedy courier. If there is no Speedy office in your settlement, you have to choose delivery to your door. If you live in a large city, please specify from which Speedy office you want to take your shipment in the delivery notes.

All prices include VAT and are in Bulgarian Leva / BGN /.

If you want to receive your order from our office in Sofia city (32 Ami Bue Street, Working hours: Monday to Friday 9:00 am – 5:00 pm), delivery price will not be paid. From our office, you can pick up your order the same day you make it upon request. Shipments which are not picked up from the courier offices for more than 10 days, we consider refused orders.

Orders are executed within 3 business days, depending on the place of delivery.

Speedy offices can be found here.
---