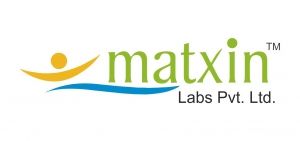 Matxin Labs Pvt Ltd
Matxin is committed to well-being of the human kind. Our products are developed by the unique amalgamation of science and herbs.
Matxin Labs. Private Ltd. was founded in 2011 by Dr. S. K. Mitra, a veteran of over 30 years in the field of herbal cosmetics and pharmaceuticals, with leadership experience in leading Indian companies.
In a short span of 5 years, Matxin has established its domestic and international credentials, with a portfolio of over 200 products, an annual business of over $1m, and a presence in over 30 countries.