Date: 25 Feb 2016
Latin name: Punica granatum
Sanskrit/Indian name: Dadima
---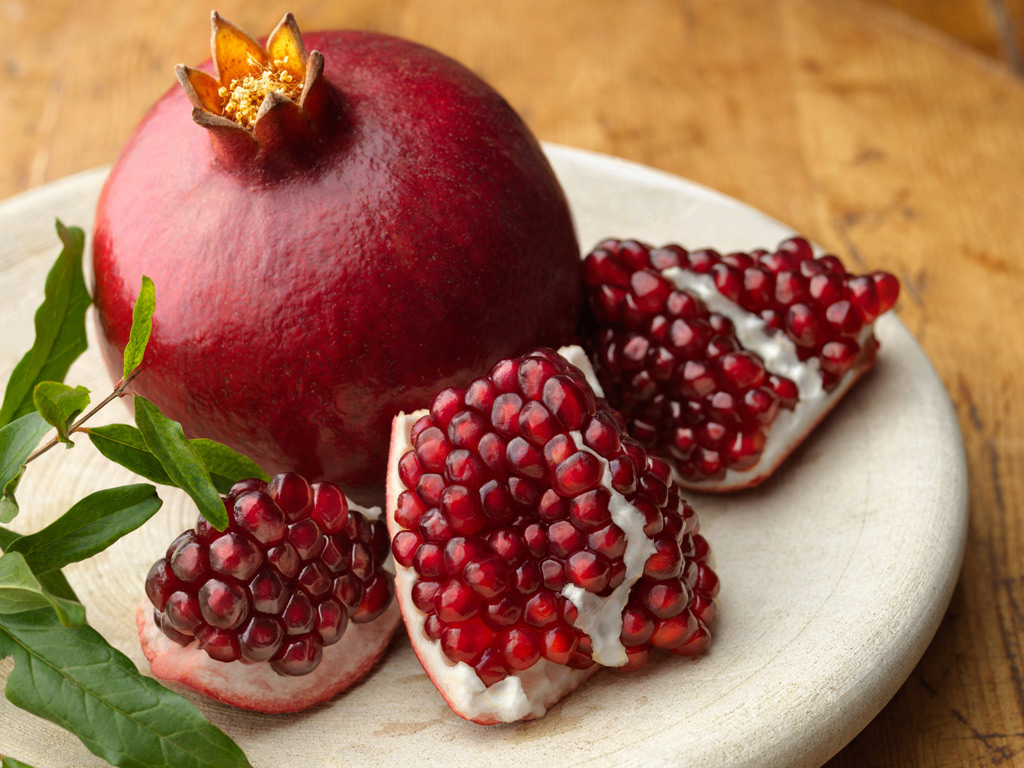 ---
General information:
Pomegranate is grown all over India and generally cultivated in the last quarter of the year.
The seeds of Pomegranate are a source of many essential nutrients. When eaten, the seeds leave a cooling effect in the abdomen and purify blood. Full of sucrose and glucose, Pomegranate juice is a thirst quencher and energy booster. Studies have claimed that the fruit also possesses cardiotonic properties, maintaining overall heart health.
---
Therapeutic constituents:
Pomegranate contains nutrients like protein, carbohydrate, fat and magnesium. It is also a good source of vitamin C and D 14, sugars, iron and calcium. These properties render the fruit its therapeutic benefits.
---
Key therapeutic benefits:
Pomegranate juice naturally reduces dental plaque.

The fruit is beneficial in treating piles, diarrhea, dysentery, constipation and stomach worms.
Post comment