Date: 22 Feb 2016
Latin name:

Cucumis sativus
Sanskrit/Indian name

:

Trapusha, Sukasa
---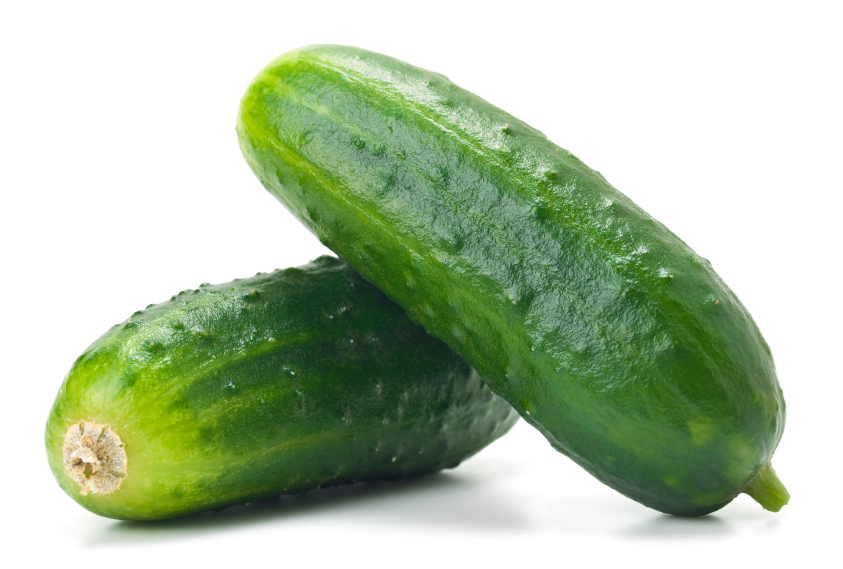 ---
General information:
Cucumber is widely cultivated for its edible fruit, which is eaten raw. It has high water content, giving Cucumber its hydrating and diuretic properties. It is an excellent toner as it immediately tightens open pores. The abundance of antioxidants and silica within the fruit rejuvenates the skin and leaves it feeling soft and smooth.
---
Therapeutic constituents:
Cucumber skin is a rich source of vitamins A and C and folic acid. The hard skin is rich in fiber and a variety of minerals including magnesium, silica, molybdenum and potassium. Cucumber is an excellent source of silica, which is a trace mineral that strengthens connective tissue. It also contain ascorbic and caffeic acids, which prevent water retention.
---
As a natural diuretic, it promotes the secretion of urine.

A herbal concoction of cucumber and carrot juices is known to lower uric acid content.

The fruit also lowers blood pressure levels.

Cucumber contains an enzyme that helps keep facial skin soft, has a healing and soothing effect on damaged skin, and is a natural sunscreen. It acts as a toner and lightens facial skin.
Post comment