Date: 13 Dec 2022
Turmeric has relatively recently gained popularity in our country, but it has been well known in Indian cuisine and medicine for thousands of years. The root also holds a place of honor in traditional Ayurvedic medicine.
Turmeric is the rhizome of the leafy plant Curcuma longa, which is native to India. In the West, scientists are beginning to discover the benefits of turmeric with thousands of studies showing its efficacy. Below you will find 5 great reasons to include turmeric in your diet or use it as a dietary supplement.
---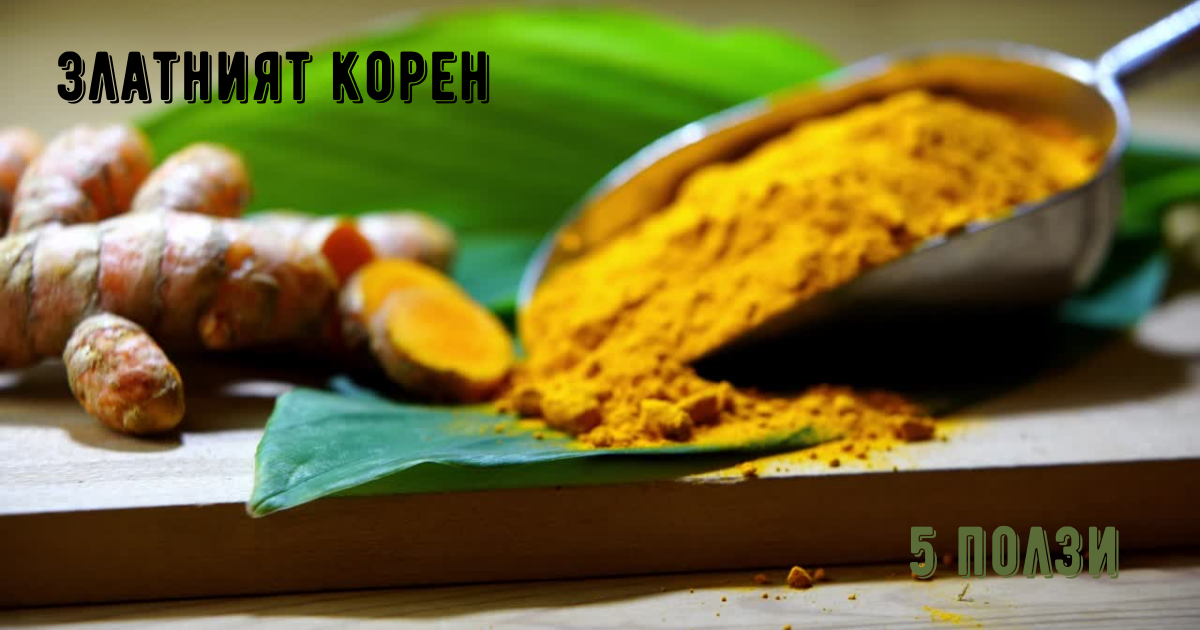 1. STIMULATES HEALTHY RESPONSE TO INFLAMMATORY PROCESSES In India, turmeric is traditionally used to support the natural immune response to inflammatory processes. When working properly, the body has a natural rapid response mechanism against inflammation that helps the body heal, recover and return to normal. Although acute, short-term inflammation is beneficial, it can be a problem if it becomes chronic and attacks the body's own tissues. Therefore, anything that can help fight chronic inflammation is potentially important in preventing and helping to treat these conditions.
---
2. ANTIMICROBIAL AND ANTIBACTERIAL PROPERTIES For thousands of years, turmeric has been used in traditional Ayurvedic medicine for its antimicrobial and antibacterial properties. For this reason (and because it makes curry delicious), this immune booster has long been part of the daily diet in India.
---
3. EXTREMELY GOOD FOR JOINTS Curcumin is the phyto-ingredient that gives turmeric its distinctive yellow color. Nourishes the joints and maintains a healthy response of the body to inflammatory processes.
---
4. TURMERIC IS AN ANTIOXIDANT Antioxidants help strengthen immunity and fight free radicals. It also balances the function of the respiratory system.
---
5. PROMOTES HEALTHY DIGESTION AND MORE According to ancient Ayurvedic texts, this golden botanical helps maintain a healthy stomach, digestive system, colon (healthy intestines), and liver. It is also used to maintain a healthy cardiovascular and circulatory system.
---
Post comment